Join the world's best-informed
crypto investors
Get the
EDGE

token

When the sale opens, we will begin accepting BTC, ETH and ERC20 tokens. ETH and ERC20 contributions will be accepted through an ENS address, tokenreport.eth, which Token Report holds.
Presale open now:
In advance of our ICO, we are offering a presale, open now, with discounts based on volume.
For more information, email us at [email protected]
About Our Token:
The Wall Street model for financial research is broken: The more people use the information, the less useful it becomes. The less investor edge it provides. Token Report's token mechanics are a membership model that solves this problem for large holders, newcomers and institutions that make up the fast-growing mix of investors in the crypto asset class.
Membership

Holders of Token Report's currency, minted in our upcoming ICO, will gain exclusive, fee-based access to Token Report's secure network. We estimate our token issuance will accommodate a total of 21,000 individual users, and that's it. No more tokens will be minted. Larger holders benefit from discounted fees and access higher product tiers with real-time analyses and investor updates that reach their eyes before anyone else's.

Institutions

Institutions access the Token Report API through fees transacted in our token. A percentage of the tokens spent in each API transaction is burned. Today, this market comprises hedge funds and venture capital firms; in the future it will include regulators, mutual funds, banks, insurance companies, brokerage services and online trading platforms in multiple asset classes.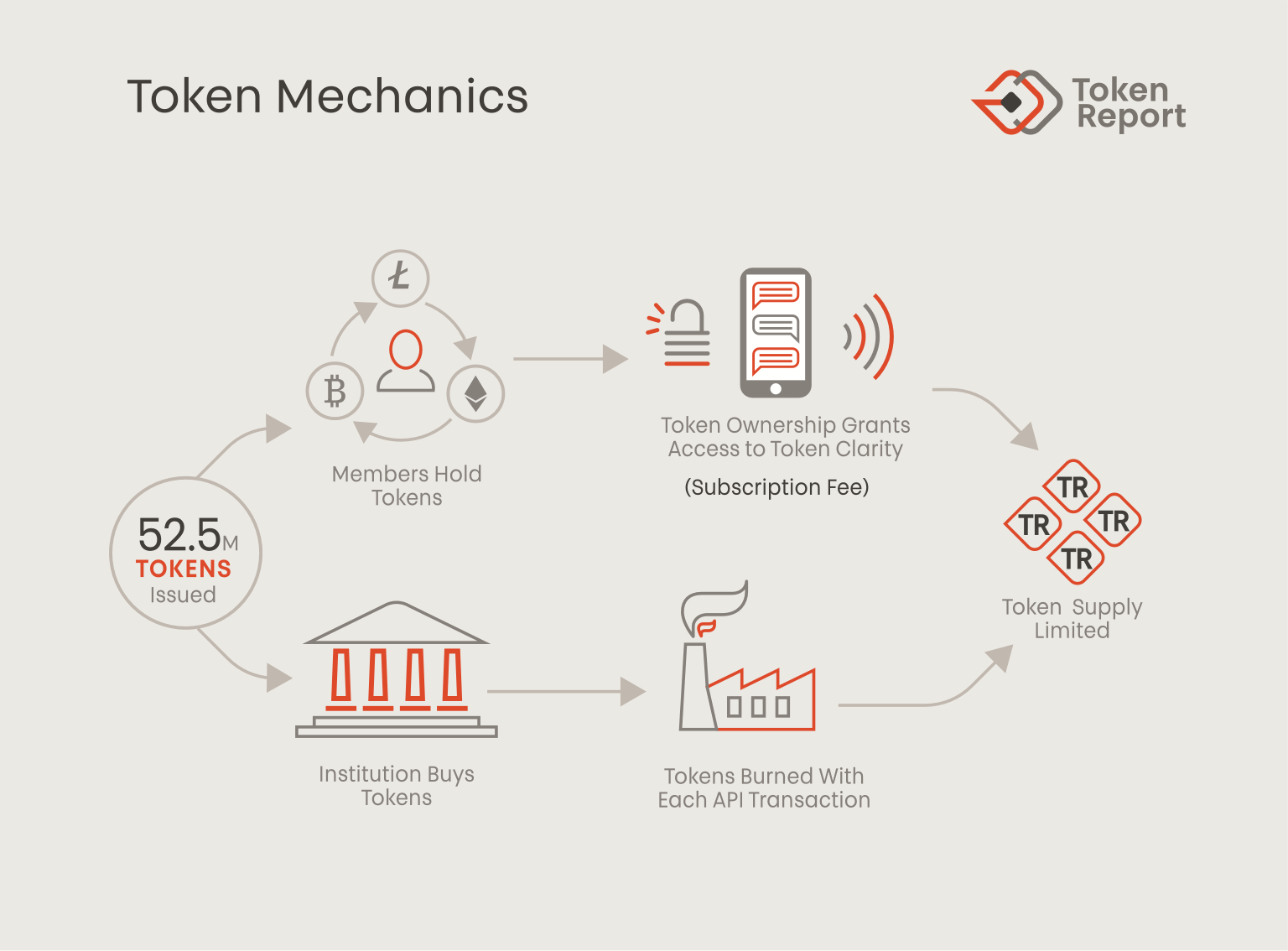 ICO

Our Token:

EDGE

Total Issuance (Capped)

52,500,000 EDGE

Hard Cap

Set by Dutch Auction

Minimum

2,500,000 USD

Target Token Price

1 EDGE = 2 USD

Company Holding

30%

Company Lock-up

180 days
| | |
| --- | --- |
| Presale* | Open Now |
| Initial Token Price | Discount: 33% to 50% |
| Minimum Contribution | 50,000 USD |
Pre-Registration
To participate in the public sale, you must pre-register and gain access to the beta version of our first product, Token Clarity.
Learn about our product, Token Clarity
* For more information, email us at [email protected]